SEATTLE HOMES + LIFESTYLES – URBAN ZEN – 2002
PROJECT - DOWNTOWN CONDO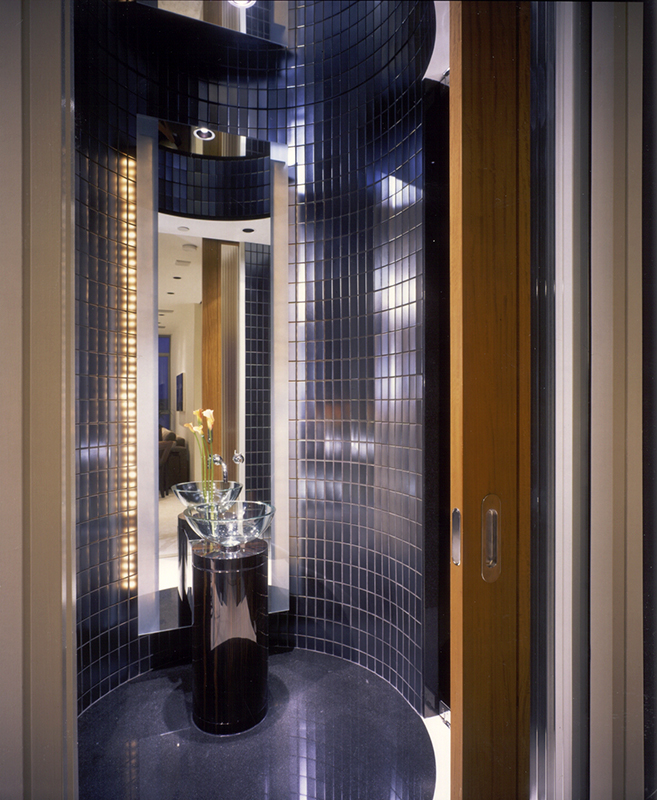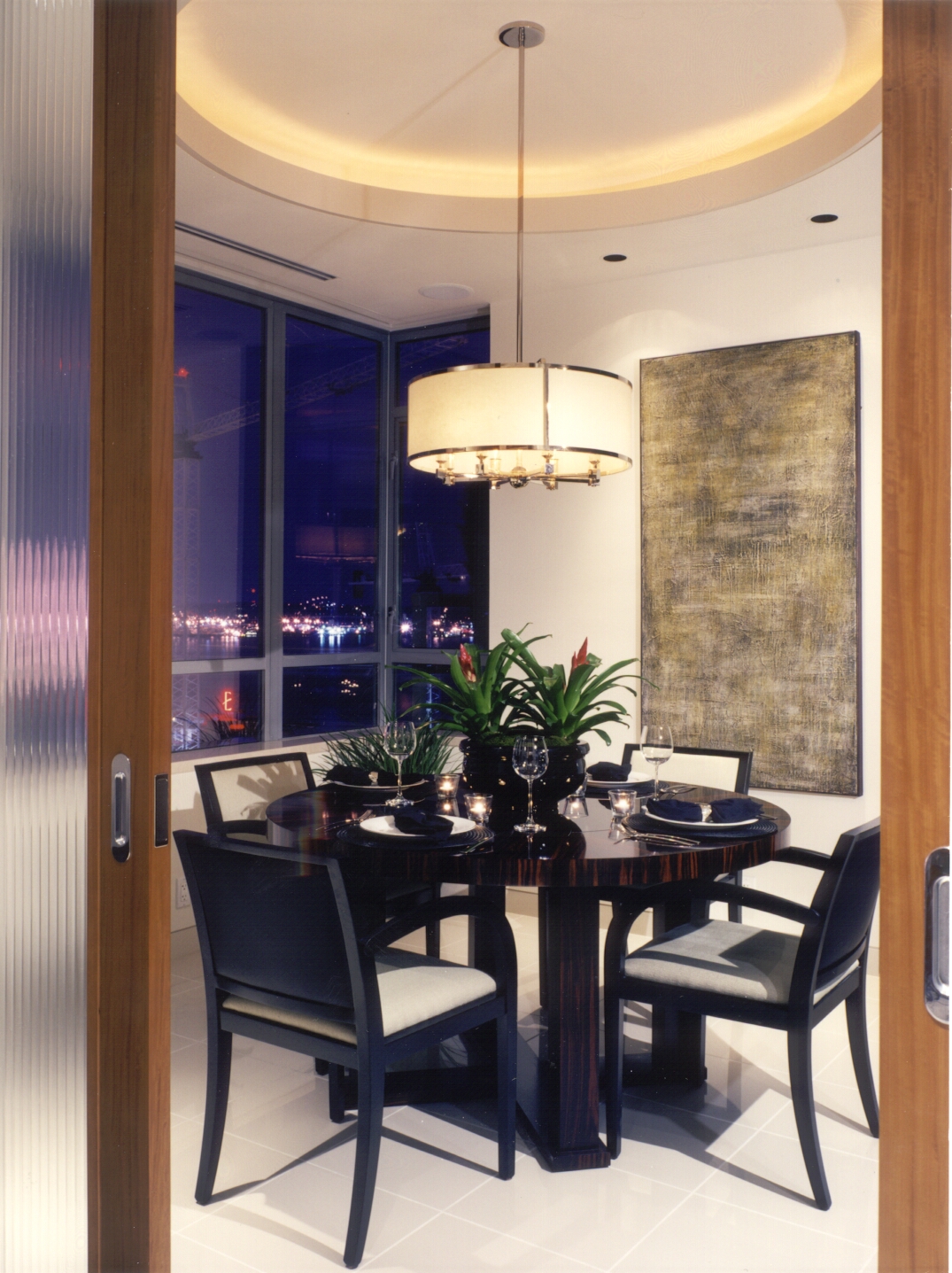 A blank slate isn't the ideal of every prospective homeowner. For Dean Jones, it was the answer to his domestic dreams. Presented with the freedom to design an abode entirely to his liking and lifestyle, The real estate entrepreneur created a technologically precocious Belltown penthouse designed to slip from work space to play space with the effortless savoir-faire of Agent 007 himself. "It was an empty 1,700-square-foot cube when I bought it," says Dean, dressed in a suit and white shire that are still crisp at 4 p.m. "There were no interior walls." Envisioning a look he describes as "Urban Zen," Dean consulted with Garret Cord Werner, and interior designer with Ledingham Design Consultants. "A lot of energy went into the design," remembers Dean, who shares his home with girlfriend and colleague Stacy Truax. "
Often, people will spend 5 percent of their time and money on design and 95 percent building it. We agreed to spend a little bit more time harmonizing the mechanical, electrical and technological so that nothing would impede the aesthetics." The result is a glamorous home that adapts to its inhabitants' activities at the touch of a button. From a discreet control panel, Dean selects a preprogrammed mode-party, sleep, relaxation, dining, media-that instantly adjusts the lighting, music, heat, blinds and even fireplace to the desired mood. The same kind of adapt-ability shows in the rooms themselves. The media room just beyond the entry features a plasma screen that doubles as a computer and a television; stylish cabinets along the wall hide office machines and paperwork beneath creamy marble counter tops. Every space has a purpose.
"It's built almost like a yacht. When you have less square footage than the average Bellevue rambler, you have to use every inch to your advantage," says Dean, who makes a home office of his media room by plugging in a keyboard. The same room quickly becomes a bedroom for guests, complete with a cylindrical bath lined in glazed metallic tiles from Japan. "It's the beam-me-up-Scotty bathroom," jokes Dean.
This contemporary aesthetic reigns throughout the house. Consistent elements and woods in furniture and cabinetry-enhance the illusion of roominess and allow the view of Elliott Bay to take center stage. It's the perfect place to entertain-a high priority for Dean and Stacy, who host spontaneous gatherings of clients and friends several nights a week. In the living room, Werner obliged Dean's request for custom furnishings with shapes that complement the floor space. A round Makassar ebony coffee table plays against the room's square windows and rectangular carpet. Similarly, Werner curved the end of a long chenille sofa so as not to obstruct circulation. Against this quiet harmony of shapes, decorative elements pop: a mysterious canvas in oil and wax by Christel Dillbohner; tumbled granite stones that beg to be touched; the bold, African-Inspired carpet. From the corner, a pair of petrified-wood pillars command attention with tier burnished mahogany glow.
"I wanted something sculptural in the background that picked up the tribal feeling in the carpet and the wood," says Werner. Just beyond is the open dining area. The round black-lacquer-and-ebony table, Recessed ceiling and polished-nickel-and-rice-paper chandelier repeat the circular motif that defines the space visually. It's the kitchen, though, that best demonstrates the home's ingenious efficiency. The walls are lined with cupboards so sleekly designed, they virtually disappear. Crafted of East Indian satinwood and fitted with pop-out hardware designed for yachts, the warm auburn cabinetry mimics paneling. There's even a space-saving steamer built directly into the counter top. "Edamame in a minute!" says Stacy.
On the rooftop above, Dean and Stacy enjoy a terrace complete with an eight-person Hot tub, web bar and television, all of which they love to share with guests. Only the master bedroom and bath remain hidden-A secret retreat tucked out of sight behind a door disguised as paneling. For this private space, Werner and his clients opted for a creamy, more feminine palette to balance the rest of the home's rich reds, browns and black. Pale green grass-cloth wallpaper, lacquered-linen bedside tables a la Werner and simple Murano glass lamps set a restful tone at day's end-and beginning. Real estate may be volatile, but mornings chez Jones promise a comforting reliability. Electronically controlled, of course. "We have a morning mode called 'wake,'" says the home-owner, who likes rising to a warm house, preprogrammed lighting and the early news. Still, technology has its limits concedes Dean, "It doesn't really make getting up any easier!"
By Mia Nicholson Photographs by Nic Lehoux